Hello everyone and welcome to the Recycle/Reuse Blog Hop. This hop is all about pulling out that garbage or the old stuff that has been sitting around forever and creating a wonderful project. We have Scrapbook Stamp society sponsoring us today.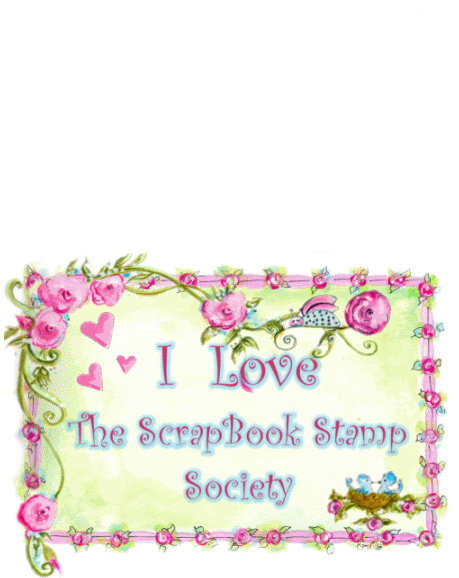 They are giving away 3 free digi stamps. Shannon will also be giving away a set of flowers of her choosing from her Etsy store that you can visit here
www.etsy.com/shannleffew2/shop
. Please stop by and say hi on each blog to be entered to win. If you came from
PAT
'S blog, then you are in the right place. If you are joining me from your dash board or just happened by please head over to
SHANNON'S
blog, you don't want to miss any of the fun!
For my project today; I decided to re-purpose a spice rack I have been having for about 7 years and really didn't use. The rack was just sitting in my kitchen taking up space. This is what I started with. I emptied all the spices and washed all the little bottles.
Next I took it apart and washed all those pieces.
I placed all the pieces on some card board, took it outside and painted it watermelon.
It took two coats to cover all the black.
I put it all back together.
Finally, I cut some circles out of paper and attached it to the tops of the bottles.
Now I have a cute embellishment rack.
And to think I was just going to throw this away.
Your next stop on the hop is PAM!
Here is the lineup in case you get lost along the way.
Shannon -
http://shannonleffew.blogspot.com/
Ashley -
http://thebloghopprincess.blogspot.com
Maria -
http://JoyfulStamper.blogspot.com
Robin -
http://scrapandchat.blogspot.com/
Amanda -
http://a-prata-design.blogspot.com/
Pat -
http://patacakespages.blogspot.com
Miranda -
http://www.nanasscrapspot.com/
Pam L -
http://mzlavr2.blogspot.com/
Mandie -
http://mandiesscrappin.blogspot.com/
Judy Dykes -
http://scrappingjudy.blogspot.com/
Don't forget my 300 follower giveaway is still going on CLICK HERE to enter!